Free Backlink Checker
100% free monitoring of your backlinks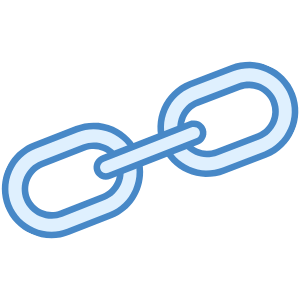 Free Backlink Checker
Track your backlink portfolio in Google Sheets
This free backlink checker lets you keep an eye on your link portfolio.
Perfect for quick checks or scheduled bulk queries with thousands of links.
Make a copy
Receive the latest tools and articles
How does the free backlink checker work?
Using the magic of Google Scripts, this tool lets you insert your backlink portfolio and then runs uptime checks in real-time or on a daily, weekly or monthly basis. It will provide you with the amount of links to your site on a page and the URL of the first one it finds, as well as 'rel' attributes if they have been set.
Will this monitor detect all my backlinks correctly?
The short answer: no. The long one: there are some edge cases where the tool cannot correctly read a page's source code. This could happen if the website is JavaScript-based (page lay-out is not directly available in the raw source code) or if the page's way of serving HTML is very strange. If you find any other cases, please let me know on Twitter: @relgrowth
Can I find new backlinks with this checker?
That is not the purpose of this tool. If you're looking to find backlinks to monitor with this, I can recommend exporting them from Search Console and using one of the many excellent products on the market like ahrefs, Moz and Serpstat.
Why is this free? What's the catch?
There is no catch. I build these free SEO tools because it's nice to give something back to the community. If you happen to sign up for one of the paid tools I recommend here and there, I receive a commission from that, which helps me keep the lights on.