Free Keyword Rank Checker
Proxy-based keyword tracking that scales with your needs.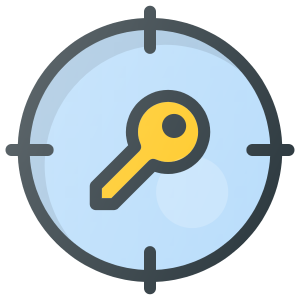 Free Keyword Rank Checker
Track your keyword portfolio with the magic of Google Sheets
This keyword rank checker has been built to scale with your keyword needs.
Bring your own proxies, track thousands of keywords, schedule runs and see over-time statistics.
Make a copy
Receive the latest tools and articles
Does this position tracker really work?
Yes! The keyword rank checker runs within Google Sheets, and gets results by routing requests through proxies that you provide yourself. Thanks to the arrival of IPv6, proxies are more affordable than ever, meaning that you can scale your keyword tracking needs at a cost that you could only dream of with other providers.
Is usage limited?
Scripts tied to Google Sheets are limited to daily quotas. If you have a free account, you should be able to check up to 20.000 keywords per day. Google Suite accounts have a higher quota and should be able to track around 100.000 keywords per day.
How many positions does this rank tracker check?
As many as you bring proxies. E.g. with 10 proxies, each batch (after cooldown timeout) will check 10 keywords.
Does this tool track positions over time?
It does, and boasts a nice statistics dashboard to boot. The magic of Google Apps Script allows the keyword rank checker to add rows and columns and to sort and copy over results.